First, let me take a selfie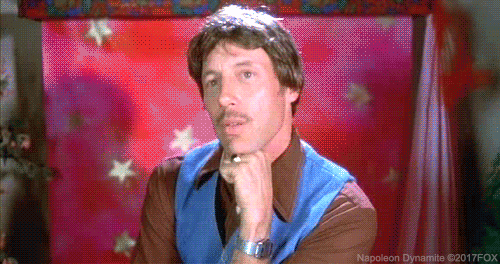 Job seekers must remember that the devil is in the details. This includes your profile pictures on your social media accounts. What does your profile picture say about you? More than you think. Your profile picture won't get you a job, but it could keep you from getting an interview.
If you are looking for a new job or at least trying to look like a competent professional, having a professional head shot in your LinkedIn profile is essential. In the blurring lines between social media platforms, many people either confuse the rules from one to another. Today we will discuss best (and worst) practices for your head shot.
Common mistakes:
No head shot at all. Many older workers might be concerned about age-discrimination, and will intentionally leave this out. However, it hurts the cause more to leave it blank, which might be an indicator you cannot figure out the "new-fangled technology."

Horrible picture quality. Do not take a selfie with your webcam or cell phone and call it a day. It will look like a mugshot, or a lost picture or Bigfoot. It could show that you do not pay attention to details and will produce shoddy work.

Choosing cute over professional. Younger women are especially guilty of picking an image where they feel they looked particularly good but not in a professional setting. The cropped picture during your friend's wedding reception where your hair was awesome looks silly when someone else's shoulder and arm are visible. Absolutely no "Duck Face" shots.

Not dressing the part. The adage about dressing for the job you want holds true here. Military brethren are guilty of this all the time. Pictures in full dress uniform or full battle kit might look cool, but will not help to get a civilian job. This also goes for lifestyle activities: skydiving, duck hunting, whatever.

TMI – Your head shot should be you and you alone. Not the family photo from the beach, or you and your cat.
Best practices:
Smile.

Keep it current. Your head shot should be updated from time to time to keep up with your appearance. The picture of you during your grunge phase back in '93 will not send the best message.

Dress professionally. I suggest one level above your normal work attire. If you work in a business-casual office, maybe a sport coat or suit and tie. If your job is more blue-collar, then a button down or golf shirt. Women get a lot more latitude, but should err on the more conservative side of dress and makeup.

Get competent help. You don't have to spend big bucks getting a professional head shot done. It can help, but if you are unemployed and the money is tight, a friend who is competent with a camera can do the job. No selfies, it just won't work. Dress for success, get some outdoor or natural lighting (fluorescent lighting will make you look cadaverous), smile and take the shoulders-up shot that will look OK in the tiny format allowed on LinkedIn. Go through the pics with an objective friend and pick out the best one.
If a picture speaks a thousand words, make sure yours is saying you are the right person for the job!